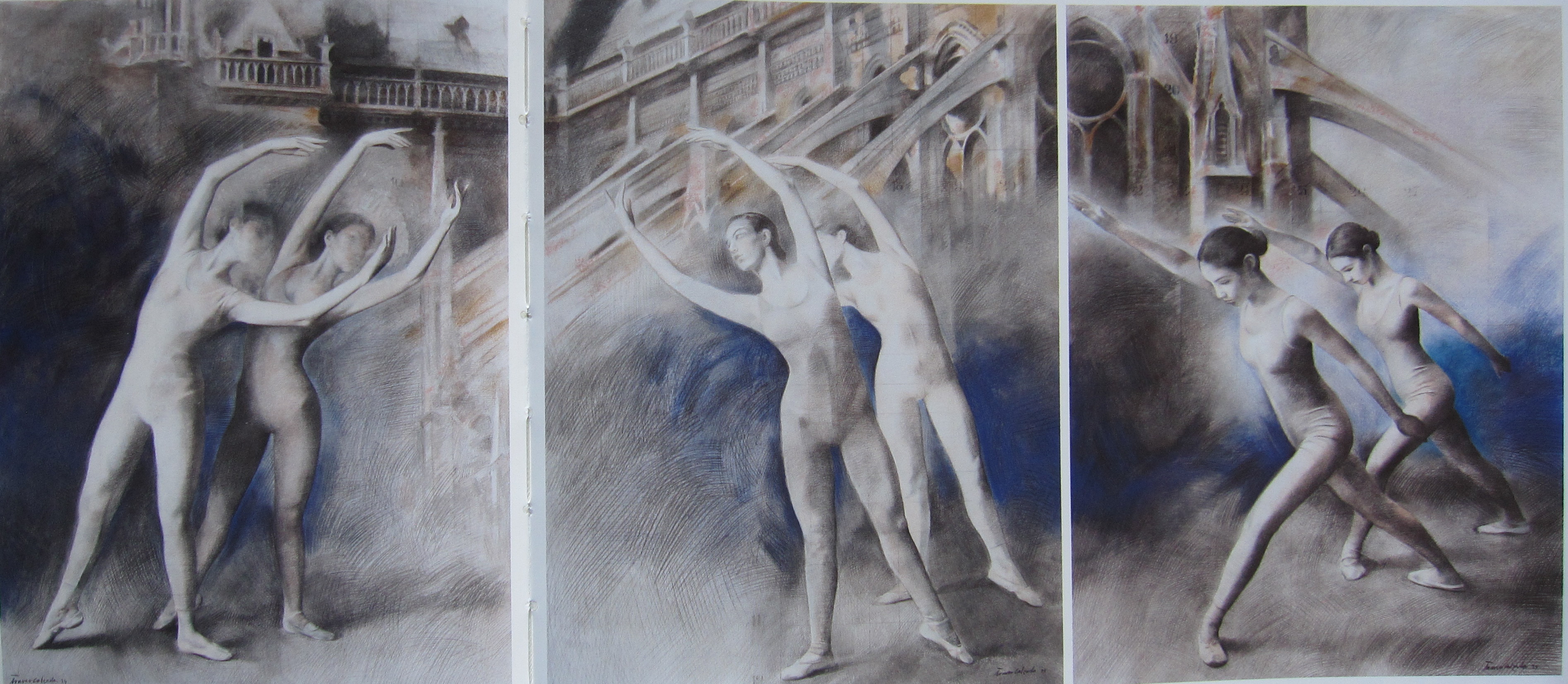 12 May

Notre Dame

As an emotional reaction to the tragedy of Notre Dame of Paris of some weeks ago, I posted in Facebook the photography of one of my tables about the construction of the cathedral from abstract elements. The roof of the apse and the spire are treated with an hyper-realist form. In the sky, a fire is implied between whose reddish and orangey tones appears the structure of the apse as an allegory of the construction and stay.

A Facebook follower commented that it was a premonitory table. Without going so far, I have taken an interest in searching in my photographic archive and between the shelves of my atelier some works about Notre Dame, collecting some drawings of my boarding school time in Paris, as well as sketchs, drawings and oils dated in later years. In the cathedral and particularly in its apse and the famous spire I have always found a source of inspiration.

The variety of techniques and styles with I have approached to the cathedral I think that marks my own evolution as a painter. In the publication of this works I want to join to the universal sympathy and respect that Notre Dame of Paris -as a very beautiful example and symbol of the European culture and its Cristian roots- arouses and whose misfortune today moves us so much; but it will be reconstructed and in its shadow new artistic vocations will grow and mature.